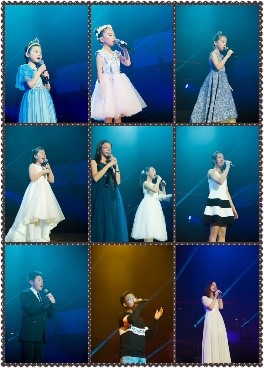 Aotearoa Art Academy offers all-round singing courses for different age groups and levels, including preparation for ABRSM Singing exams. Courses cover various music genres and aspects which help expand singing skills and musical tastes of students. Professional singing techniques taught and demonstrated in class will optimize the singing, voice and vocal range of students. There will be learning schedules and song repertoires suggested by our teachers according to students' conditions, interests and needs. On completion of the course, whether in classical singing or popular singing style, students are expected to achieve at a high level of musicality and perfoming ability.
Course Content: singing techniques, gestures and performance, song analysis, sight-singing
Apart from attending lessons, there will be opportunities for students to showcase their singing from time to time.
We offer private lesson (one on one) and two or three students group lesson, taught in Mandarin and English.
Suitable for 6 years old and over
Monday-Sunday
30mins/45mins/60mins
We also have School Choir for kids and teenagers courses on weekends if you are keen on group singing.
For adult singing lovers, we recommend you to join Auckland Chinese Philharmonic Choir, we have regular practice on Tuesday at 72 View Road, Mount Eden.
Benefits of singing
Make you and your families & friends happy
Good skill to have and show
Improve your overall musicianship and your listening
Singing offer chance to give your inner body massage, can largely improve your health
And a lot more…